Mac Bulk SMS Software for Android Mobile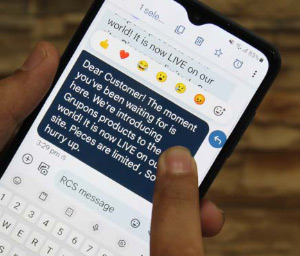 Let's get started sending messaging with Android Bulk SMS Software for Mac to communicate with your friends, colleagues, relatives and other persons. Android Bulk SMS gateway application for Mac is a mobile marketing solution that helps you to promote your products by broadcasting multiple text messages from your android phone connected with Mac machine.
Software Features
01
Mac text message sending program can instantly send group SMS to single or list of contact numbers from android mobile phone connected with apple Mac OS X machine.
02
Now no need to enter contact number manually, software provides option to load contacts which are saved in text file formats to broadcast multiple text messages simultaneously.
03
SMS broadcasting program for Mac OS X can save all your sent messages details which can be viewed later.
04
Mac group text message broadcasting program automatically skips duplicate number entries during the message sending process.
Looking for Mac Bulk SMS Software Android Mobile
Select the Product you want.