Bulk SMS Software for Android Mobile
Price : $45.00
Category : SMS Sending Software
Availability : In Stock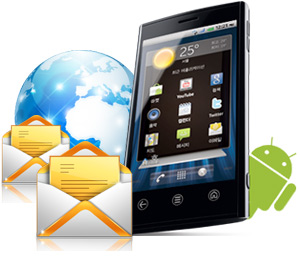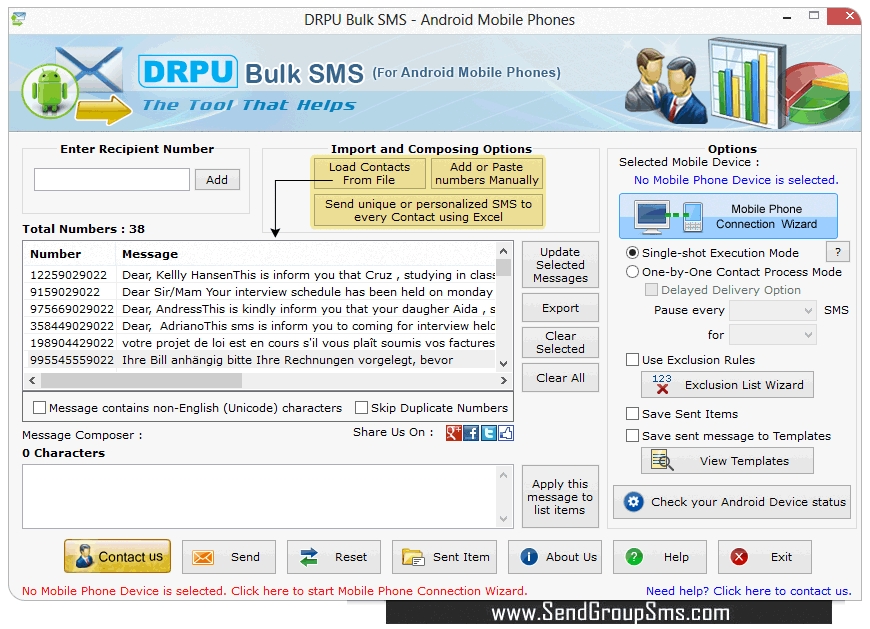 Bulk SMS Software for Android Mobile Phones provides a complete solution to send group text messages from PC using android technology based devices.
SMS messaging program for android mobiles is useful to send Product promotion news, Alerts, and other personalized SMS in a significant way. Android SMS program supports major android technology-based mobile phones including Samsung, HTC, LG, Acer, Motorola, and other manufacturers for sending group messages. Android group SMS program is equipped with the latest technology to compose and send multiple SMS from computers using Android Smartphones.
Android SMS sender program is an effective mobile marketing program that empowers you to communicate with your customers via sending bulk text messages. Without an internet connection, you can easily send multiple numbers of text SMS instantly with the Bulk SMS Application for Android.
Sms software for android mobile can broadcast group SMS to individuals or list of phone numbers.
Android sms software load Contact from File saved in Excel or Txt file format.
No internet connection is required to send sms.
Android sms messaging program provides advance option to skip duplicate number entries if typed or entered mistakenly.
SMS application forward messages that contain non-English (Unicode) characters.
Bulk SMS tool for android provides exclusion list Wizard option that allows to maintain lists of contacts or Groups, which you may need to exclude time to time when sending messages.
Android sms application with option to save sent message to templates.
Sms software for android phone provides option to save sent messages.
Android pc to sms program is compatible with major Android technology based mobile devices.
Select the Product you want.