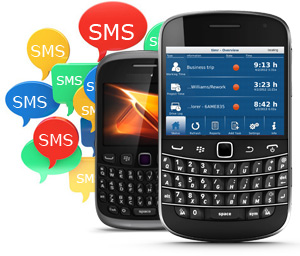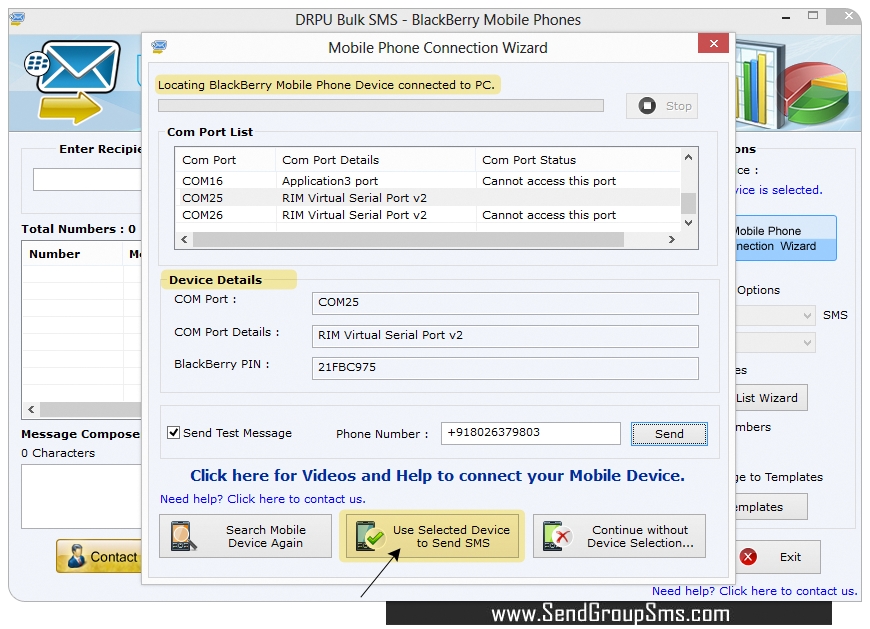 Sms application for blackberry mobile phone helps you to compose and send group text messages from computer to list of contact numbers using Blackberry mobile phones. Bulk SMS software for blackberry phones is useful for Home and Business users to send mass SMS in an easy way. Now you can easily broadcast group text messages from a PC using Blackberry Smartphone devices.
SMS sending software provides the facility to send SMS from Blackberry phone to individuals or a list of phone numbers with the option to load contacts from text or excel files. SMS sender program provides the facility to send SMS using the Delayed Delivery option to manage the load of bulk SMS broadcasting.
Now no need to refer any blackberry sms services to send group SMS, Mass sms blackberry application is compatible with major BlackBerry Mobile Phones and does not require any specific hardware device or internet connection to send SMS.
Simple to use bulk sms application for blackberry mobile phone.
Blackberry sms application send SMS to individuals or list of phone numbers.
Blackberry SMS text message program provide option to Load bulk of Contact numbers from File or using Excel sheet.
Blackberry group sms software with exclusion list wizard option maintain the Lists of contacts or groups, which you may need to exclude time to time when sending messages.
Blackberry pc sms tool provide option to use templates with option to add templates or edit existing templates during sms sending procedure.
Blackberry sms application provides option to skip duplicate number entries.
Blackberry sms sender program provide option to save sent message to templates.
Blackberry bulk sms software provides facility to send SMS using Delayed Delivery Options.
Select the Product you want.