How to connect GSM Mobile with Mac?


For sending group sms by Mac Bulk SMS Software from GSM mobile phone, first you need to connect your phone to PC.

The connection steps in this page shows, how you can connect GSM mobile phone with Mac PC.


Step-1:

➠ Mobile phone device connection

Click on link 'No Mobile Phone is Selected' to start Mobile Phone Connection Wizard link.

OR

Click Mobile Phone Connection Wizard button to start Mobile Phone Connection Wizard.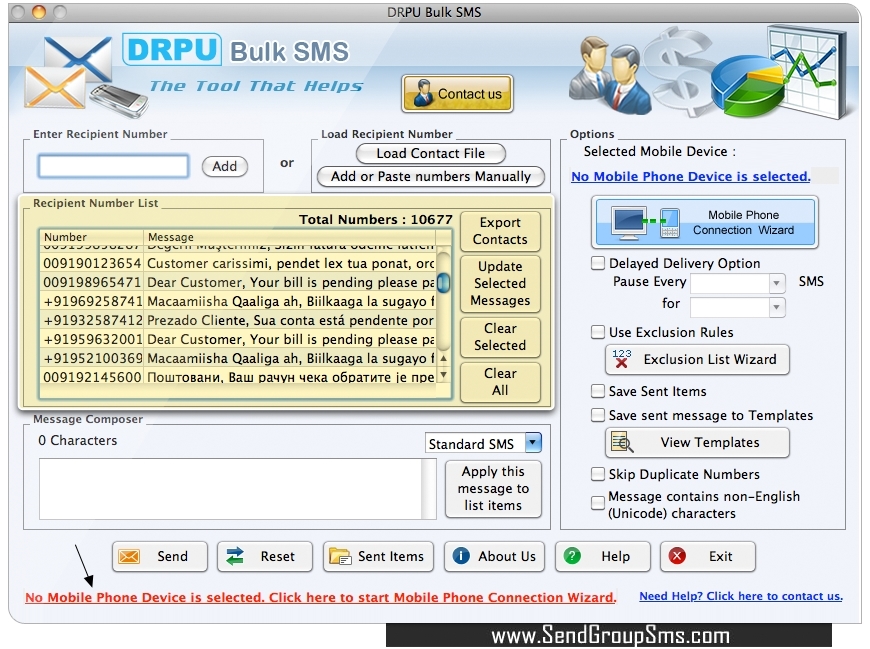 Step-2:
➠ Connect GSM Phone to the Computer
The following Mobile device Connection Steps screen appears which describe the steps to connect your mobile device to PC.

Click the "Next" button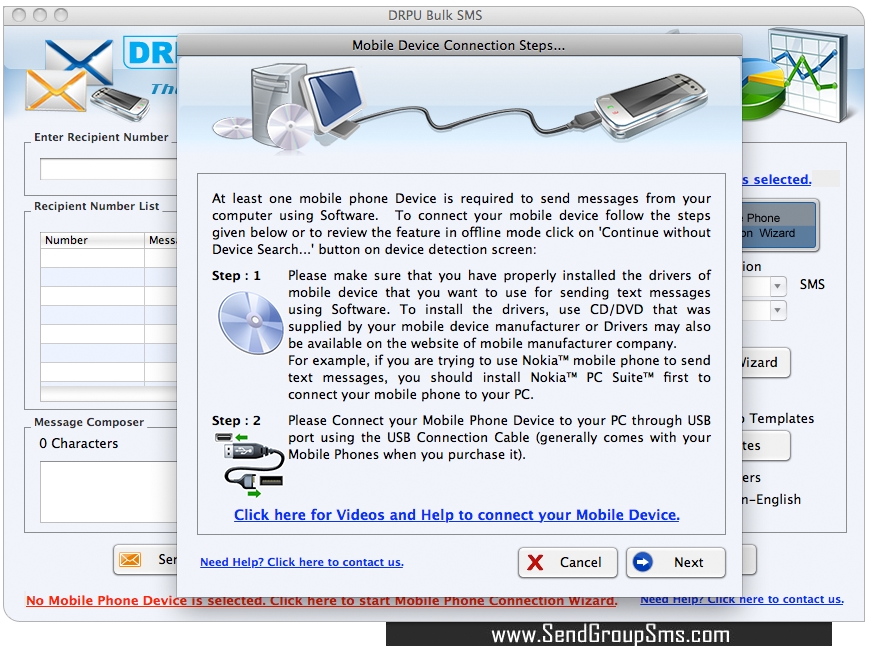 Step-3:
➠ Establish Mobile Phone Connection
After connecting mobile phone with PC, Mobile Phone Connection Wizard is displayed.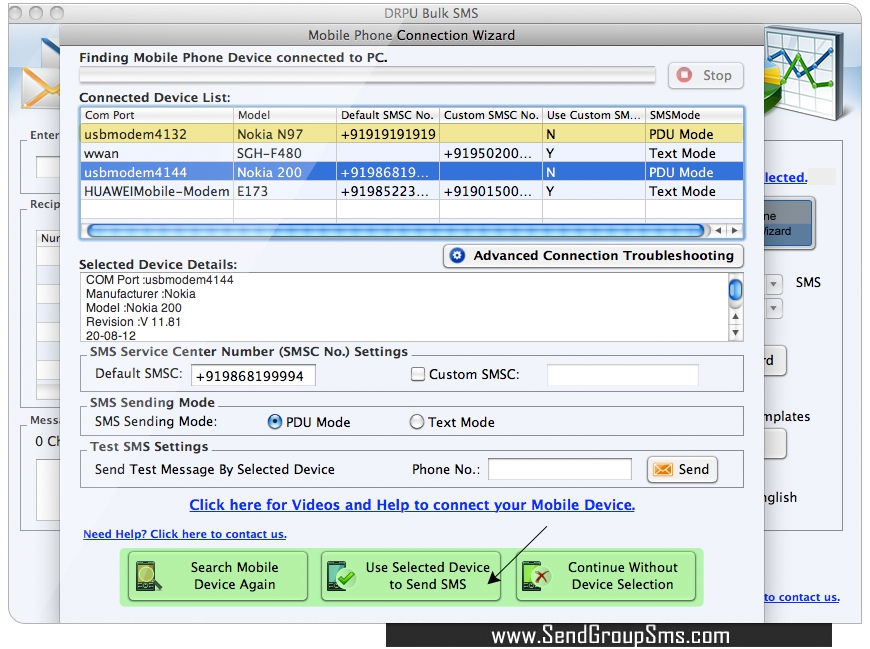 On selecting particular Com Port from connected device list, you can view corresponding connected Device Details with various other information.

If your mobile device is connected to PC successfully, you can use selected mobile device to send SMS on clicking "Use Selected Device to Send SMS" button.
Select the Product you want.